The TS 5000 SoftClose door closers: Safe, quiet, efficient.
The TS 5000 SoftClose and the TS 5000 L SoftClose enable exceptionally convenient and fast setting of the closing speed between 15° and 0° – even in difficult ambient conditions. It offers huge benefits – for installation engineers, specifiers and facility management. With the new TS 5000 L SoftClose product variant, you can cover additional applications with the GEZE door closer portfolio, ensuring even better flexibility. Due to its high variability and ability to be combined with other products, you will always find the right door closer for your application with the TS 5000 product range.
You are installation engineer, specifier or operator? Here are your benefits!
Efficiency is a matter of application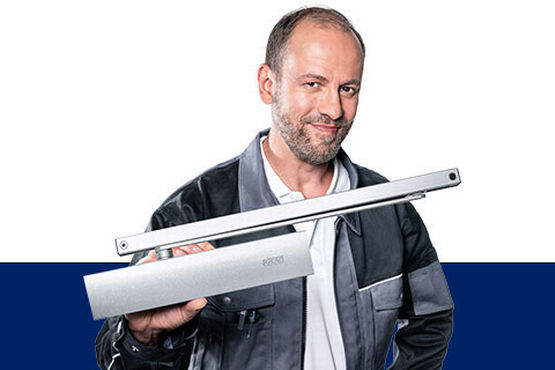 The innovative technology in the TS 5000 SoftClose separates the closing speed from the latching action speed. The latching action speed can be set with variable adjustment over the last 15° – the door can close in a controlled manner. The benefit for you: setting of the door closer goes so much faster, especially in the fine adjustment to close the door quietly, but still safely. They pays off particularly when a lot of door closers are installed in a building. A further advantage is that the TS 5000 SoftClose has the same hole pattern and accessories as the TS 5000, and so can be retrofitted exceptionally easily. The TS 5000 L is used for guide rails with door leaf installation opposite hinge side and transom installation hinge side.
Compatibility is a matter of application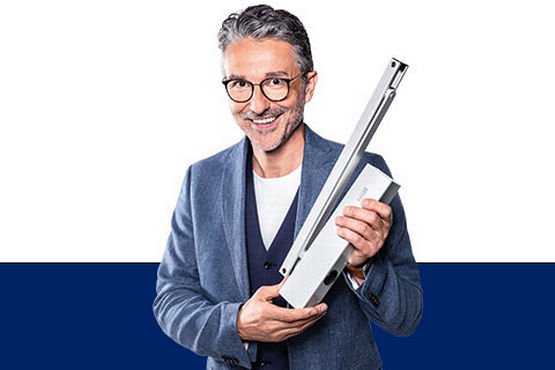 The TS 5000 SoftClose in the familiar slim GEZE design is compatible with all available guide rail variants. It thus offers every freedom to architects and specifiers - whether in construction or retrofitting. Since it does not differ visually from the TS 5000, a uniform look is created in the building even when both door closers are installed. The TS 5000 SoftClose is always the right solution when you face challenging ambient situations such as in staircases for example.
Safety is a matter of application.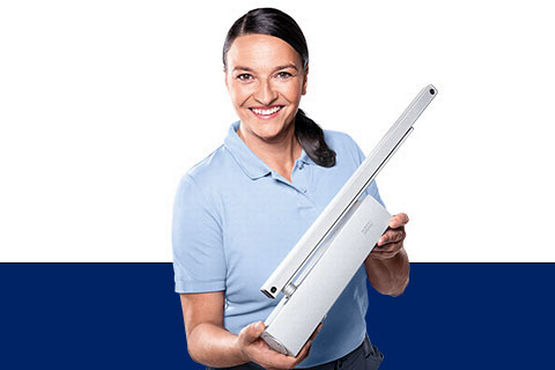 The TS 5000 SoftClose delivers all-round safety: even doors with access authorisations are always closed safely, with reliable compliance to all regulations, in particular for fire protection. And being individually adjustable, the TS 5000 SoftClose prevents loud door impacts in noise-sensitive areas, even in difficult conditions such as wind and varying air pressures acting on the door leaf. Thanks to the simple installation of the TS 5000 SoftClose, no disruption to operations is to be expected, and existing TS 5000 models can be retrofitted easily.
Everything at a glance for reference!
You can discover and refer to all the benefits of the GEZE TS 5000 SoftClose door closers in our product flyer.
Download Flyer (PDF | 910 KB)
When quiet and safe closing even under difficult conditions is essential, our door closers with SoftClose function are always the right choice. You can enjoy this advantage even with our integrated door closers. Our Boxer 2-4 2V also stands out with independently controlled valves for latching action speed and closing speed.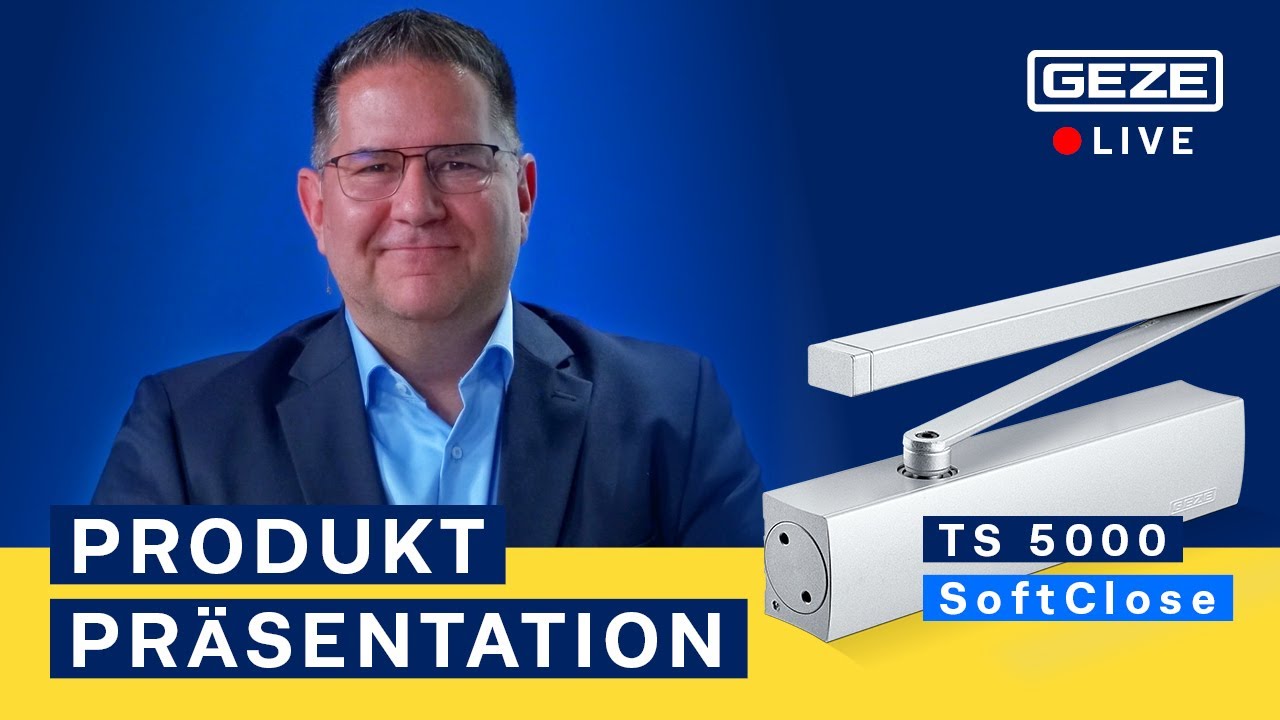 Martin Jedynak on benefits, applications and areas of use.
In action: the TS 5000 SoftClose.
With the optimal relationship between force and closing speed, the TS 5000 SoftClose closes every door gently and safely. Even in changing pressure levels with wind and varying air pressures acting on the door leaf. Martin Jedynak, technical commercial consultant at GEZE, on product benefits, applications and areas of use.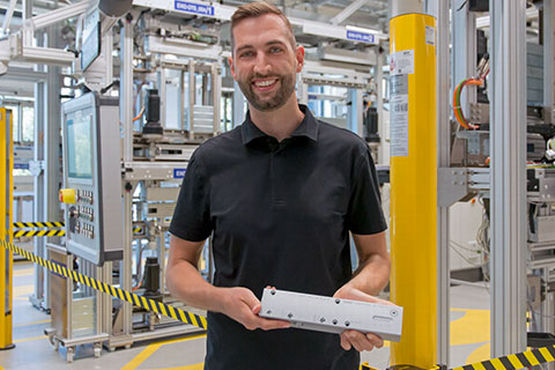 Safe and quiet!
Alexander Müller, door expert and product manager in the area of door technology at GEZE, on the benefits of the TS 5000 SoftClose and its special features for installation engineers and operators.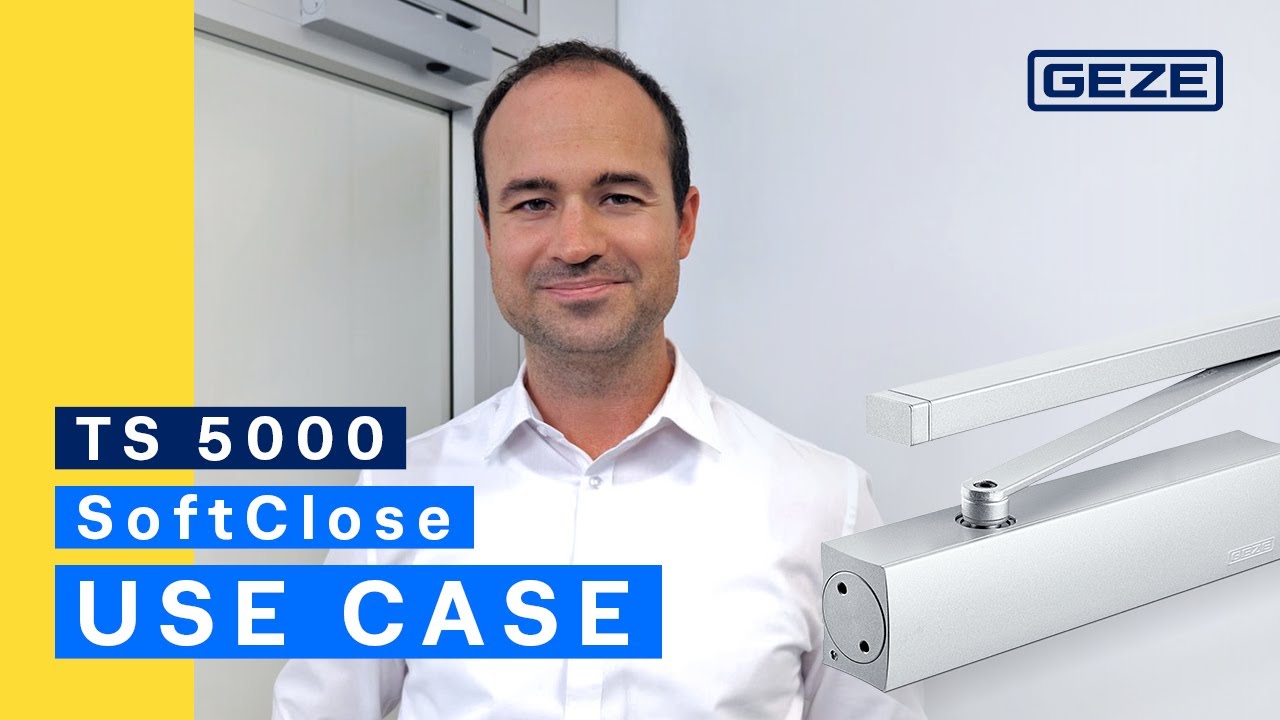 Use case door closer TS 5000 SoftClose
GEZE product manager Dietmar Botosch demonstrates how the TS 5000 SoftClose door closer masters the challenge of closing doors reliably and quietly at all times – both against an air buffer effect with the window closed, and with a small amount of resistance from an open window.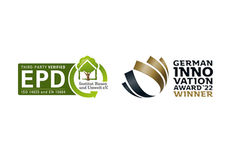 Award-winning: sustainable and innovative.
Not only has the GEZE TS 5000 SoftClose been recognised with the German Innovation Award of the German Inn ovation Council, it has also been assessed against the demanding rules of the EPD environmental product declaration.